fri
7feb
- 9
feb 7
8:00 pm
feb 9
Confirmation Retreat 2020
8:00 pm - 11:00 am (9)
Event Type:Retreat
Age Group:Youth
Registration:By Youth Group Leader
Program Fee:Yes
Event Details
Confirmation Retreat 2020
February 7-9, 2020.
This event is designed to complement any church's Confirmation program, regardless of where they are in the process. Through keynotes, small group discussion, and time for recreation, youth participants will have the opportunity to interact with others going through the confirmation process. Sign up today!
The cost of $125/person includes lodging, 4 meals, and all program expenses. We'll begin Friday at 8 pm, and wrap up Sunday, February 9 by noon.
For more information, email harry@camphanover.org.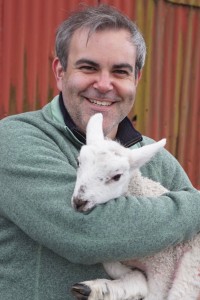 Retreat Leader: Jeremy Cannada
Jeremy is pastor of the Amelia Presbyterian Church, located in Amelia County (about forty miles southwest of Richmond). He has served there for almost nine years. His congregation blessed him with a sabbatical summer in 2017, during which he drove cross-country by himself, stopping along the way to visit various national parks and other places.
When he isn't at the church, you might find him taking pictures of anything that will be still enough for people to think his photography is "okay."  And sometimes he travels. Often, he tries to do both at the same time. He is a fan of the Chicago Cubs, of people who enjoy Starbucks, and of those who are willing to engage in conversation about life.
Only one person per church group needs to register. The person who registers will receive a copy of the the retreat packet with roster, permission / health forms for participants, and other important information.
Time
7 (Friday) 8:00 pm - 9 (Sunday) 11:00 am
Location
Camp Hanover
3163 Parsleys Mill Road, Mechanicsville, Virginia