SAVE THE DATE!
Wednesday, September 30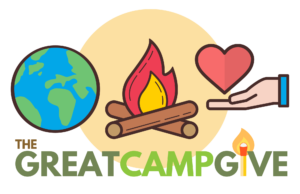 Summer 2020: Hanover at Home!
"Wherever two or three are gathered in my name, I am there among them." Matthew 18:20
Even though the Coronavirus pandemic has put a damper on Camp Hanover's traditional summer camp plans, good things are happening this summer. Hanover at Home is our way of bringing a little bit of "Camp" directly to you! All summer, we'll be having special events — online AND out in the real world, live-and-in-person — that you can be a part of, at home, at your kitchen table, in your front yard, alongside other members of the Camp Hanover family from all across the globe. Together we'll delight in some favorite camp traditions, create a few new ones, and maybe enjoy a few surprises along the way.
We know it won't be a replacement for summer camp, but we promise, with your help, we're gonna have some fun, make memories and together we'll write the next chapter of the Camp Hanover story.
You are invited. All Are Welcome!
Hanover at Home events over are for campers and camp alumni of all ages —
— Current, former and future Campers
— Current, former and future Summer Camp Staff
— Parents and Grandparents of any campers and staff
— Anyone who has a passion for Camp and would like to share in the Camp Hanover experience this summer
Members of the Isaiah 40 Project, an intentional community of young adults serving at Camp Hanover this summer, will bring the Camp Hanover experience straight to your doorstep. There is no cost to participate, and all are welcome to be a part of and share in the experience.
Announcing… Hanover at Home GROUPS!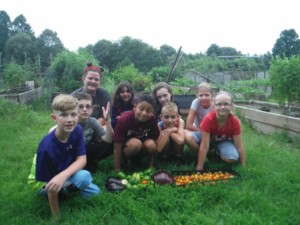 Youth need connection more than ever, so to meet that need we're offering something for kids entering grades 2 through 12 that we call Hanover at Home GROUPS!
Hanover at Home GROUPS! provide an opportunity for your child to engage in a safe, online community and connect with other youth their age.
GROUPS! are led by trained Camp Hanover staff and will meet twice weekly for 30 – 60 minutes. GROUPS! will do check ins, team-building activities, and spend time in Christian community.
It's free to participate and you can invite friends to join you! Sign Up Now!
GROUPS! meet through August 13
We'll be in touch with those who sign up to find the days and times for GROUPS! to meet that will be convenient for as many participants as possible.
#HanoverAtHome This Week…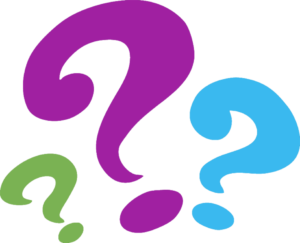 The Magical Mystery Tour
 DATES: July 21, 22, 23
LOCATION: It's A Mystery…
HOW TO PARTICIPATE: Be on the lookout for the Camp Hanover Van… And Practice Your Best Zumba-Za!
Up Next…
Reunion Week!
DATES: July 28 – July 31
LOCATION: Wherever you are, via Zoom
HOW TO PARTICIPATE: Sign Up to Save Your Seat
In our heart, even apart. Even though we're apart right now, our connection to Camp Hanover, each other, and God remains strong. Let's get together, reconnect, laugh about the good ol' days and check-in with each other. The Zoom Reunions will last 1 hour. You are welcome to participate in more than one reunion. Space is limited, so sign up now to save your seat.
If you were a camper, volunteer or staff member in… | Join the zoom reunion on…
1957 – 1965  |  Tuesday, July 28 @ 7pm
1966 – 1975  |  Wednesday, July 29 @ 7pm
1976 – 1985  |  Thursday, July 30 @ 7pm
1986 – 1995  |  Tuesday, July 28 @ 8:15pm
1996 – 2005 |  Wednesday, July 29 @ 8:15pm
2006 – 2015 |  Thursday, July 30 @ 8:15pm
2016 – 2019  |  Thursday, July 30 @ 4pm
There's also a reunion for those who were to serve on staff this summer…
2020 Staff    |  Friday, July 31 @ 8:15pm
And One More, for Any and All Campers and Staff…
1957 – 2020  |   Friday, July 31 @ 7pm
SAVE THE DATE!
Upcoming #HanoverAtHome Special Events
July 21 – July 23: Magical Mystery Tour
We're bringing camp… to YOU!
July 27 – July 31: Alumni Reunion Week
A virtual Homecoming Celebration with ZOOM Reunions for campers and staff from every era.
August 8: Rock And Roll Candlelight Dinner
Candlelight Dinner is a favorite Camp Hanover Tradition. The best part: Miss Cindy's Rolls…
August 12: Light the Fire! Camp Hanover Day
We're lighting campfires all across the globe today! Wherever you are, let your light shine and support Camp Hanover's ministry on this special day.
The Longhouse Paint-a-palooza is Underway!
One of the big projects The Isaiah 40 Project participants are tackling this summer is to spruce things up by putting a fresh coat of paint on the buildings around the site.
Every. Single. One.
It's a massive undertaking, especially considering there are 22 Longhouses. And that's just Longhouses! There are over 40 structures that could use a fresh coat of paint. So… if  you and your family would like to join this effort and volunteer to paint the a longhouse, we'd love the help.
How to Join the Paint-a-palooza:
Option 1: Sign up for a day and come paint a Longhouse
The expectation is that you will complete one longhouse from start to finish. The work will involve painting the exterior siding, and painting the window trim, eaves and the doors of one longhouse. If the longhouse has wooden steps, staining the steps and handrails is part of the project. Neatness counts (especially when it comes to painting the trim), so if your family has very young kids, adults will need to supervise closely.
We'll supply the paint and the brushes. We're asking you to bring a picnic lunch and make a day of it! Because coronavirus is still a concern, we're also asking each painting crew to socially distance from other painting crews and pretty much keep to themselves while you work on your Longhouse. We want to do our parts to keep each other safer!
This effort starts this week and will continue through the summer until all the Longhouses are painted. To sign up for the date you'd like to come out to Camp Hanover and paint a Longhouse, use this link. As dates fill up, more dates will be added to the calendar. After you sign up, we'll be in touch and give you all the important information (which Longhouse you'll be painting, where to park, what bathroom to use, etc.)
Option 2: Give a Gallon (or more!) of Paint
There are over 40 structures at camp that need a fresh coat of paint, and that's a lot of paint! If slinging a paintbrush isn't your jam, you can still be a part of the Longhouse Paint-a-palooza by donating a gallon or more of paint. One gallon of the type of exterior stain used on the Longhouses costs $40. Please consider giving a gallon or more, because it's easy, you won't even have to leave the house to go to the hardware store. Just head over to www.camphanover.org/give and make your gift online. When you Give a Gallon you'll be making a difference that everyone will be able to see the next time they come to camp!
Help Create A Camp Hanover Psalter
A Psalter is simply a book containing the Psalms. We are inviting the Camp Hanover community to participate in the creation of a special Psalter in these days of living through a pandemic.
We are not able to be together in person yet, but we are still connected by our love of God, the words of scripture, and our participation in the body of Christ. We are inviting everyone with any connection to Camp Hanover to participate: – alumni, campers, staff, volunteers, past and present board members, retreat-leaders and reterat-goers, occasional guests, family, and friends — anyone who has ever visited or loved this place apart — to consider hand-writing a psalm to become part of the Camp Hanover Psalter.
Camp Kindness Day

Be kind. Love one another. It's what we do at Camp Hanover every day.
Camp Kindness Day is a special event that highlights the practice of intentional kindness. Camp Hanover joined with other camps across the country on July 14th and played the largest game of "virtual kindness tag" to encourage others to intentionally focus on practicing kindness in engaging, simple, repeatable, and high impact ways.
However, kindness is something that is limited to just one day, so we're encouraging you to play it forward and keep #CampKindnessDay going. Simply go out of of your way today and everyday to do something kind for someone else. It's that simple.
Here are some other ideas:
Tell three people why you appreciate them. Be specific: not just "you are kind." But "I appreciate that you helped me with cleaning my room this week."
Make your home "D-Free" Zone and practice "No D's" with your family.
Write a letter to someone who has done something kind for you and tell them why it meant so much to you
Record a video and tell the story of when someone was kind to you at camp.
Join the biggest game of "Kindness Tag" ever…
Share pics, videos, & stories on social media of someone who has been kind to you at camp. Spread the word and play it forward by tagging your camp friends and adding  #CampHanover and #CampKindnessDay to your posts.
To receive email updates about
Hanover at Home happenings and special events
please add your name to this list.
Watch this space for more updates about Hanover at Home!