Camp Hanover: A Place Apart…
"Wherever two or three are gathered in my name, I am there among them." Matthew 18:20
There is a growing need for personal connection in today's world. In an age of cell phones, email and social networks, we are in touch with more people than ever but have fewer significant face-to-face relationships with others.
In a society where we rush from one engagement to another, we rarely pause to smell the earth, soak in its colors, or feel the grass beneath our feet.
In a culture of efficiency and multi tasking, we check off urgent matters from our "to-do list" and often miss the most important things, like relationships… Relationships with others, with God, and with Creation.
Camp Hanover offers that opportunity to rekindle these relationships in a sacred space for renewal and growth.
Our Mission and Vision…
Our mission is to create inclusive community, inspire each other to live in God's love, and equip all people to live out God's call.
Our vision is a world where all people know God's love and embrace beloved community.
We Believe…
In Welcome and Inclusion:
We believe EVERYONE is created by God for LOVE. We create space where people can experience love in a safe, welcoming, inclusive community.
Read our Welcome and Inclusion Statement
In Formation by Experience:
We believe people are shaped, formed, and molded by their experiences. We create experiences built around community, service and hospitality which shepherd and inspire people to love others and, in turn, shape the world around them. 
In Connection to Creation:
We believe as we grow in our relationships with God and others, our connection to creation is revealed. We create opportunities for people to respond to God's call to be stewards of the earth and of all creation.
Camp Hanover is…
A Summer Camp where youth in elementary, middle and high school experience an atmosphere of caring and acceptance at every turn, learning to live, work, play, laugh and worship together in Christian community.
A 600-acre Retreat Center where groups are invited to connect, refresh, renew, and grow, all year long. Guests to Camp Hanover will enjoy comfortable lodging, hearty meals and an atmosphere of radical, uncompromising Christian hospitality.
An outdoor ministry partner with the Presbytery of the James and Presbyterian Church (USA) serving as a resource congregations utilize to enhance and strengthen their local ministry efforts, to nurture and deepen the spiritual lives of their congregations, and to provide members with opportunities to practice their faith through mission service and outreach.
A Little Bit of History…
IIn 1956, 350 Presbyterians with a vision for outdoor ministry gathered at a remote wooded site on the outskirts of Mechanicsville to lay the foundation for a Christian camp in the woods. Their enthusiastic support for that ministry, turned their vision into the reality that is Camp Hanover. Since that time, Camp Hanover has nurtured generations of young people in the Christian faith. Tens of thousands of campers later, Camp Hanover continues its ministry of education, outreach, and faith formation. Camp Hanover is a sacred place for many, a Christ-centered community where people can experience God's presence in the midst of the God's creation.
At The Top of Our Game…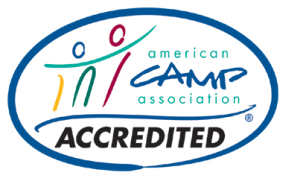 We pride our selves on meeting and exceeding the camping industry's accepted standards and best practices for safety and program quality for both summer programs and year-round operation. Signaling our commitment to excellence in camping, Camp Hanover is accredited by the American Camp Association. Nationally, only 1 camp in 5 can say that. And get this… we have maintained our accreditation consistently for over 60 years. To learn more about why accreditation is an important consideration when choosing a summer camp and how accreditation standards exceed state licensing regulations, visit the American Camp Association website.