Camp Hanover
2020 Overnight Summer Camps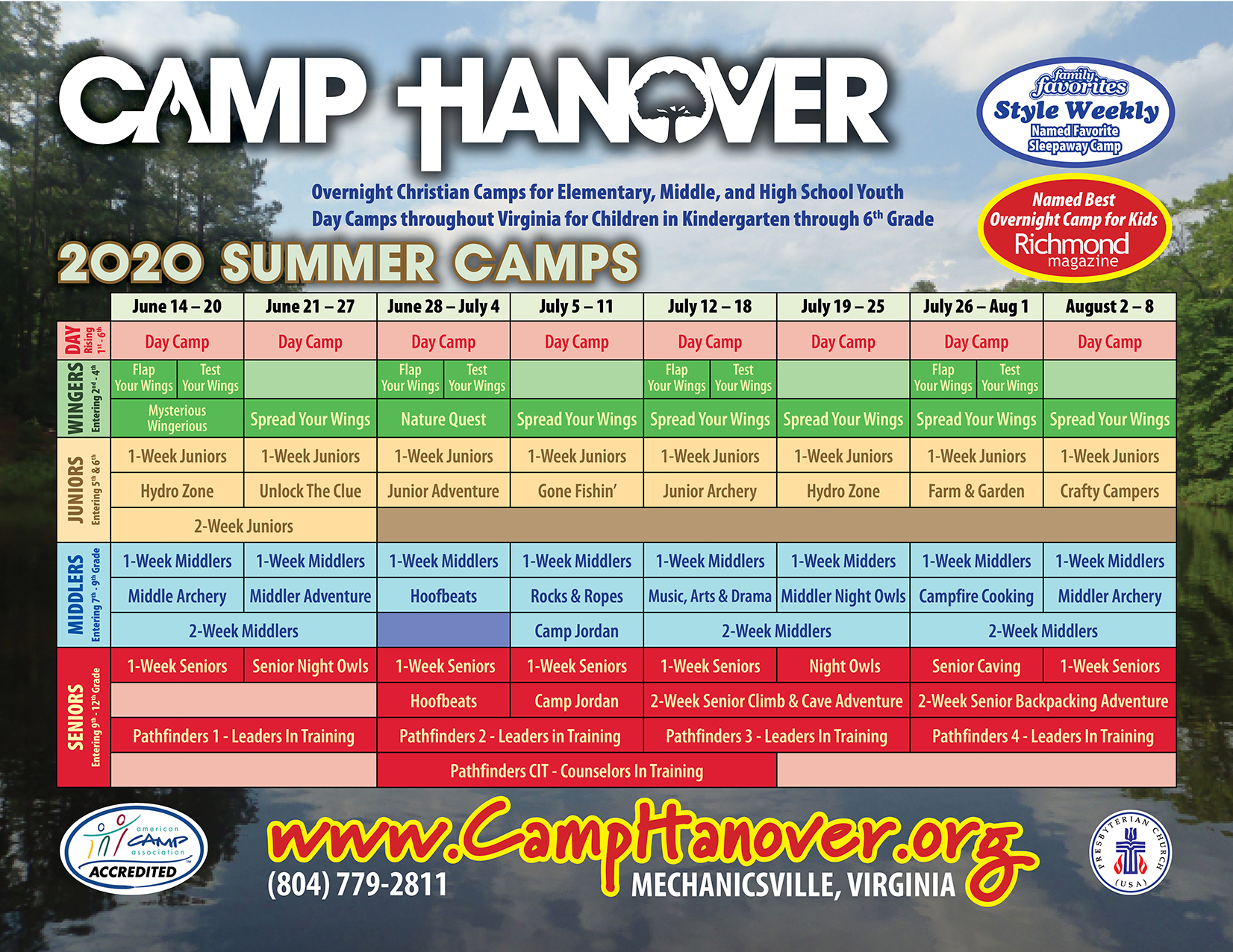 To view a listing of camps for a specific age group, select one of the options below. Selecting a camp from the list will provide you with more detailed information about that particular camp.
Have questions about Summer Camp at Camp Hanover? Our FAQ page may help!
Want to see which camps still have spaces? The online registration system shows you up-to-the-minute availability. Follow the link and select your camp from the list.
Camp Hanover has decided to suspend the current schedule of overnight and day camps for the 2020 summer season.