As part of our ministry of hospitality, we prepare nutritious, home-cooked meals for groups ranging in size from 20 to 200. Vegetarian options and alternative menus for guests with special dietary needs are provided at each meal. Second helpings are always available!
Traditional Meal Times
8:00 am – Breakfast
12:30 pm – Lunch
5:30 pm – Dinner
Alternate meal times may be possible on a group-by-group basis. Please discuss this with us in advance when booking your event.
Building Community, Family Style
We traditionally serve meals "Family Style" believing that sharing a simple meal with others around a table at a relaxed pace helps to foster communication, deepen relationships, and build community.
Other meal-service options are available as well.
Need a bag lunch for your event? No problem.
Fancy a buffet-style lunch or mid-morning brunch? We've got you covered.
Need to kick it up a notch for dinner with some fine china, candlelit centerpieces, and linen tablecloths? Give us a call!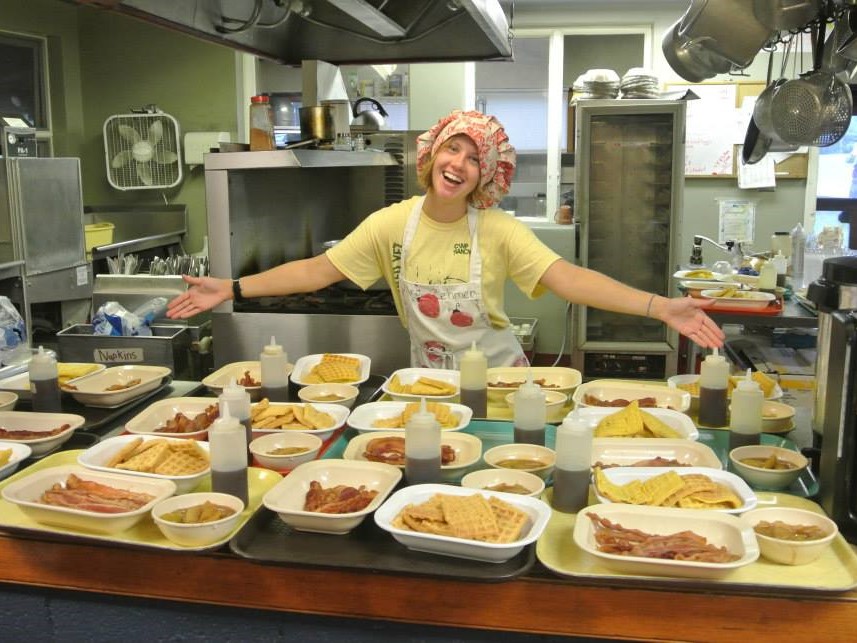 Ready to discuss options for your group event? Complete our Group Use Inquiry form. A member of our team will be in touch soon.