Summer Staff at Camp Hanover
Do you love kids, have a passion for sharing your faith, and feel energized spending time in God's creation? If so, we may have a job for you!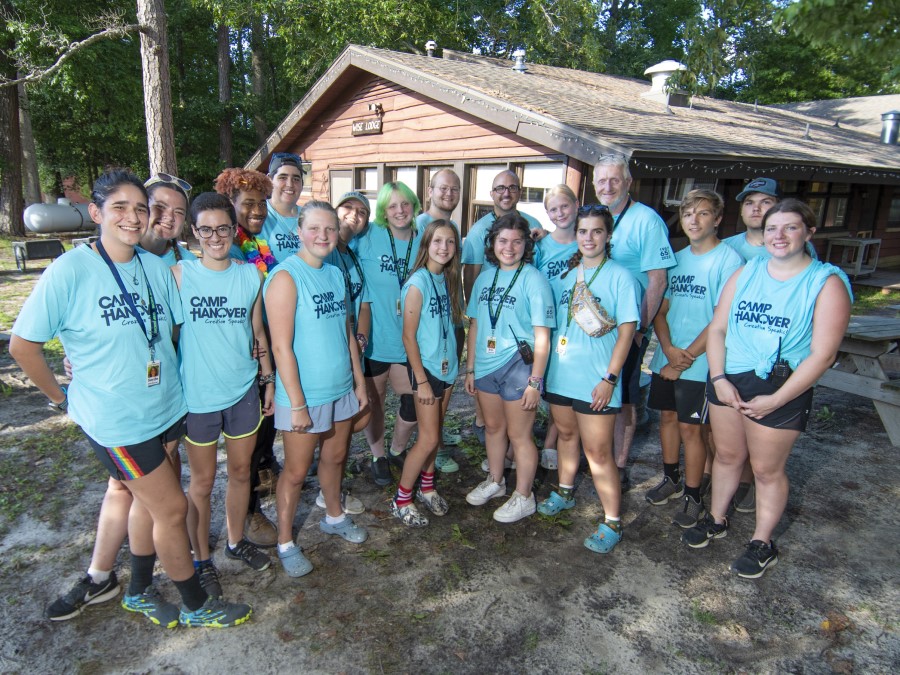 Each summer a collection of amazing people come together to form an intentional Christian community here at Camp Hanover. Together, we endeavor to provide life changing experiences for the campers who attend our programs by showing them radical Christian hospitality. We believe each child deserves to be loved as the child of God they are.
For sixty years Camp Hanover has provided overnight camp experiences for youth in grades 2-12. We are looking to hire creative and talented people for the following positions.
Benefits include:
Salary
Room and board
Use of laundry facilities
Counselors (18+, and preferably one year out of high school)
Lifeguard (16+, Lifeguard certification – we can help with this)
Aquatics Coordinator (21+, current lifeguard certification) Oversees all aspects of the aquatics program: scheduling, staffing, testing, safety, etc.
Arts & Crafts Coordinator
Challenge Course Coordinator (21+ preferred) High ropes experience preferred.
Media Specialist (16+) Takes and shares photographs and video, maintains camp social media platforms.
Program Support (18+) For people who like a variety of tasks, may help in the kitchen in the morning, then hangout with a camper group in the afternoon.
Camp Nurse (RN / LPN / EMT) For one or more weeks, can bring family.
During the summer, we serve three meals a day, family style, for approximately 125-200 people. The summer camp season runs June through August. There is the possibility of additional part-time, weekend work in the fall, winter and spring.
Benefits include:
Flexible hours
Hourly or weekly pay
Overnight lodging can be provided in some situations
Cooks
Kitchen Assistants
Dishwashers
Job duties include:
Cooking
Washing dishes
Sweeping and mopping
Working with other adult staff and "Pathfinders" (high school juniors and seniors in our leadership training program)
Selected candidates should:
Be team players who wish to be part of a Christian ministry.
Be dedicated staff who will enjoy having fun interacting with campers.
Have experience in feeding 100+ youth and adults, or willing to learn more about dining services in a commercial kitchen.
For certain positions, ServSafe certification or willing to become certified.
We are looking to hire the very best people for our resident and day camp programs and food service staff. If you think you have what it takes, apply now.