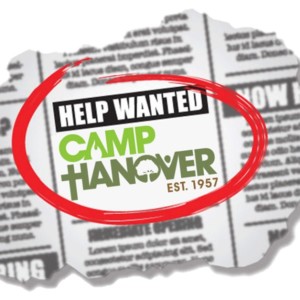 Work at Summer Camp
The Hardest Job You'll Ever Love!
June, July, August
Do you love kids, have a passion for sharing your faith, and feel energized spending time in God's creation? If so, we may have a job for you! Each summer a collection of amazing people come together to form an intentional Christian community here at Camp Hanover. Together, we endeavor to provide life changing experiences for the campers who attend our programs by showing them radical Christian hospitality. We believe each child deserves to be loved as the child of God they are.
We are looking to hire the very best people for our resident camps, day camp programs, and food service staff. If you think you have what it takes, apply below, or keep scrolling for more information.
After School Instructors
Want to make an impact on children's live every day? Be a part of the CHASE team!
January – June | September – December
The Camp Hanover After-School Explorers program (CHASE) gives children the opportunity to get outside each day after school to to discover, play, and have time to just be kids!
There are no open year round positions at this time.