Called as Stewards of Creation
Camp Hanover is truly a "place apart," an incredible slice of God's creation, with nearly 600 acres of forest, field, farm, and lakefront. Environmental stewardship is hardly a new idea here. And today, through the development of the GoodPastures program, it's an even larger focus of our ministry.
For over 50 years, Environmental stewardship has been a core value of our mission. Camp Hanover's founding director, Rev. John Ensign, set out a vision for an outdoor ministry that highlights an awareness of creation and all of its interdependencies, as well as an awareness of our dependence on that creation as paramount in spiritual development. We are urged to acknowledge humankind's role in both environmental degradation and restoration, and, in the words of Rev. Ensign, "To develop a deep sense of stewardship in relation to our natural resources, and to our bodies, our abilities, and our lives." This is a call to honor all of creation, including ourselves as part of it.
Everyone can learn about environmental stewardship through Camp Hanover
Churches
Learn about our call to care for creation. Bring your youth group, Sunday School classes, or the whole congregation for a day or weekend.
Campers
Connect with nature more deeply and spiritually while participating in a community devoted to earth care.
School and Scout Groups
Observe and explore science concepts in our giant outdoor classroom.
Camp Hanover's Animal Residents
In addition to all of the wild creatures who live on Camp Hanover's 600 acres, we have a few friends that are under our intentional care and keeping. Learn about them below. Next time you're here, we hope you'll meet them in person.
Camp Tomato is an overnight outdoor education weekend for 4th graders at John Gandy and Elmont Elementary Schools.
Students get their hands dirty while learning… literally! Activities can include:
planting seeds and learning about agriculture
testing water quality using water from Camp Hanover's lake
exploring food webs 
Students also enjoy traditional camp activities like campfires, hiking, and making friendship bracelets.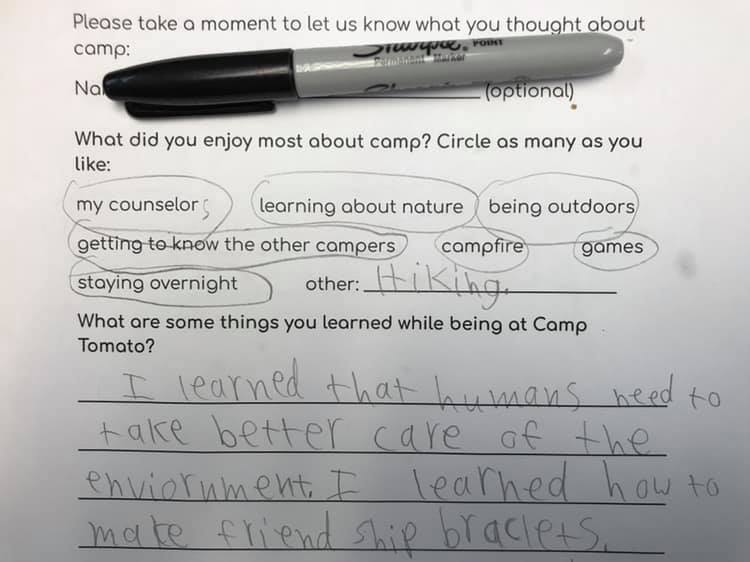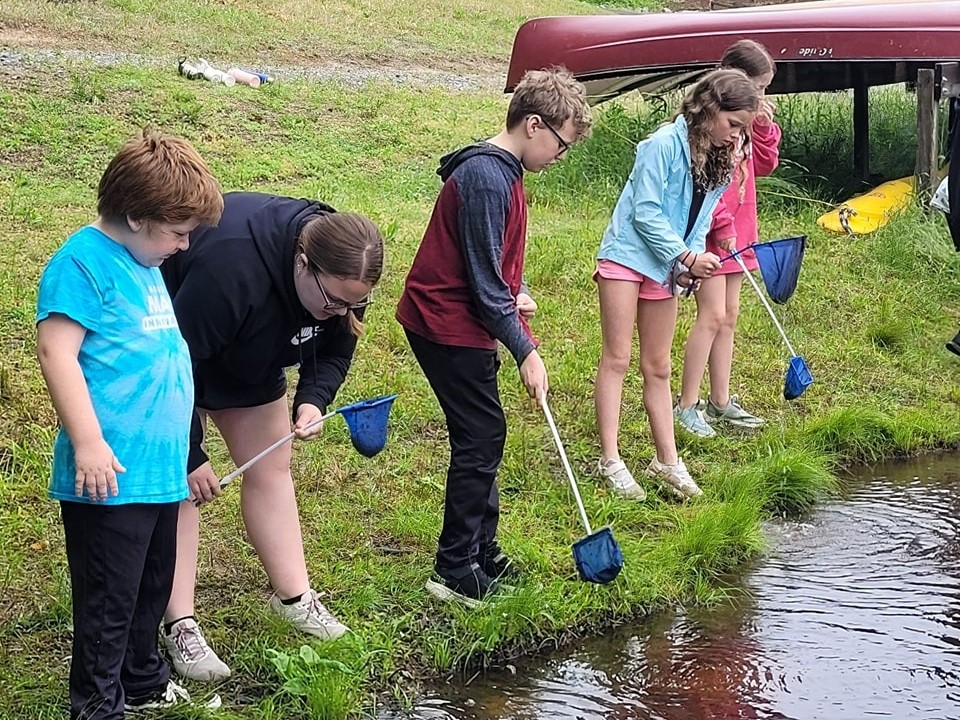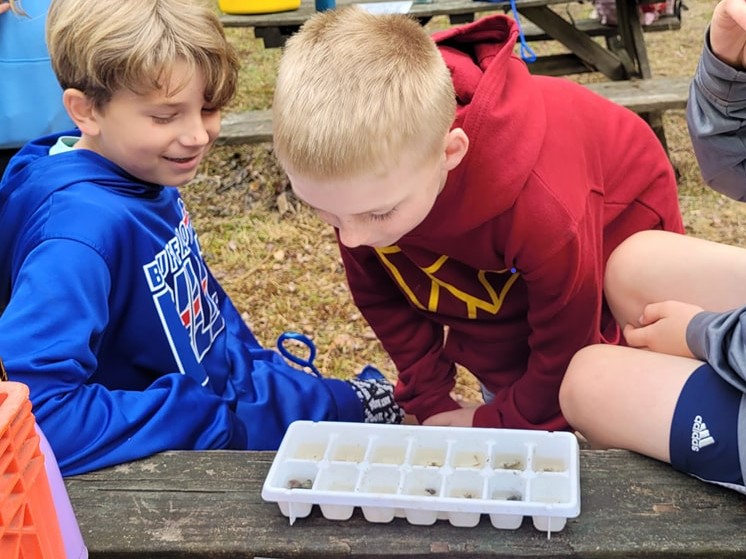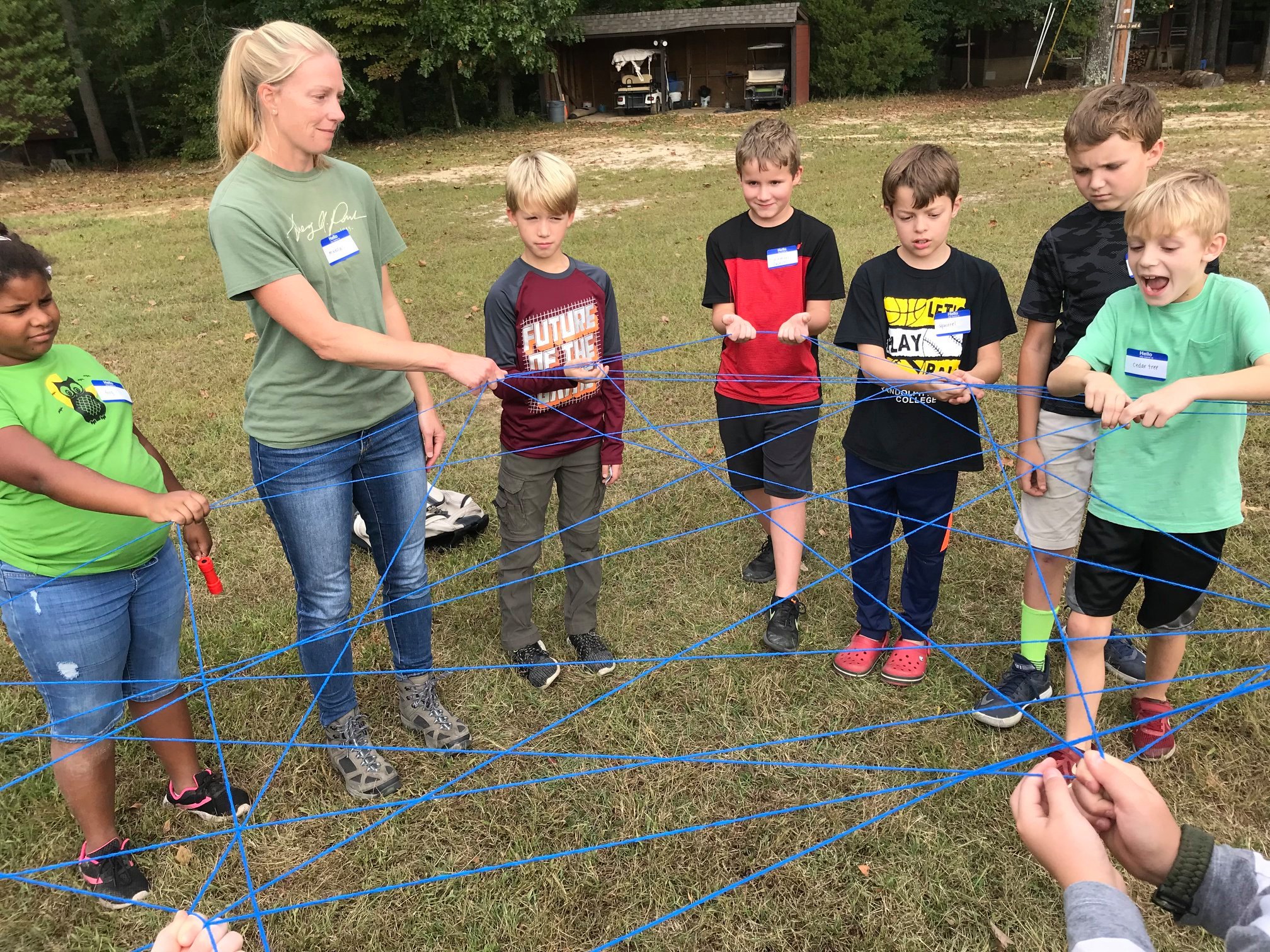 Laura Haney serves as Camp Hanover's Associate Director of Outdoor Ministry. As coordinator of the GoodPastures program, Laura implements outdoor education and land stewardship projects, both on site at Camp Hanover and throughout the Presbytery of the James (central Virginia region).