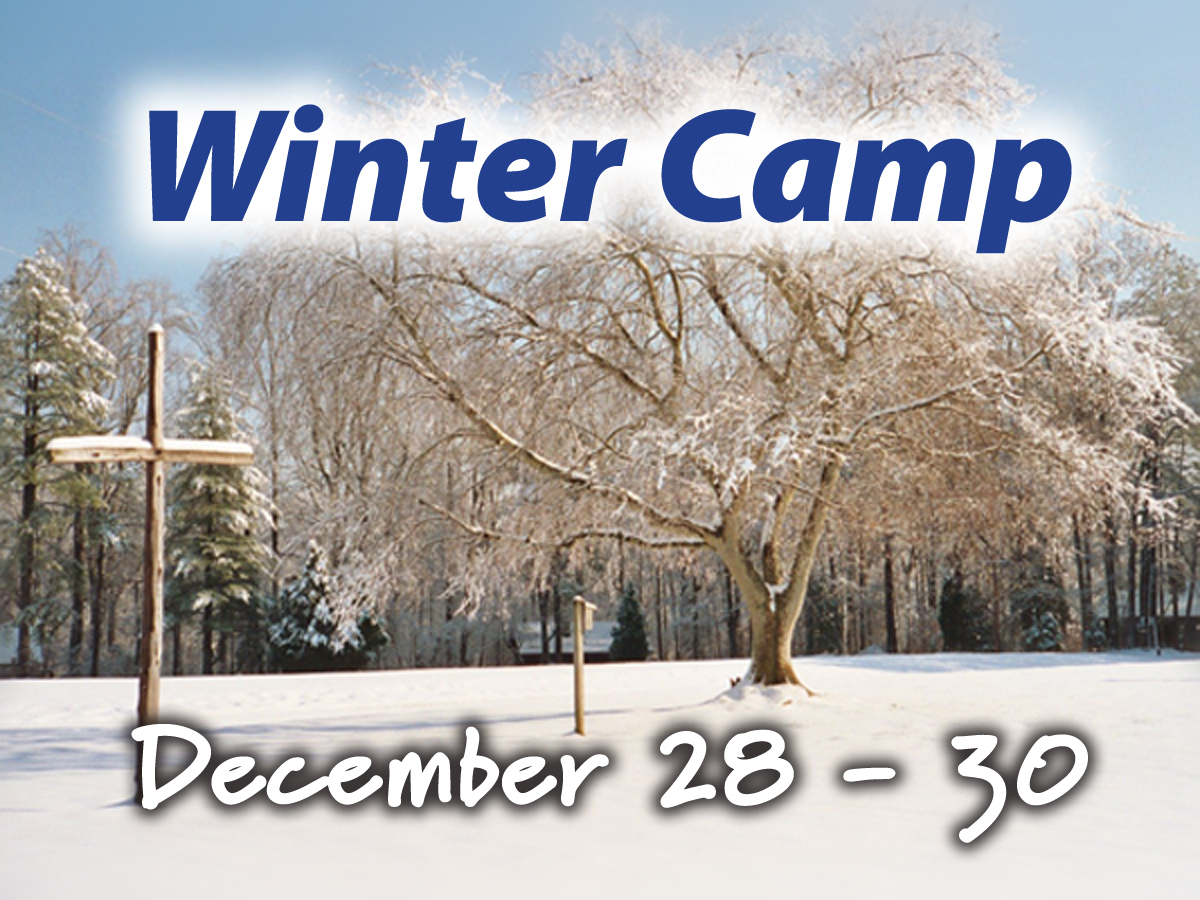 WINTER CAMP 2022
DECEMBER 28-30
Summer Fun in the Wintertime Sun…
Winter Camp is an opportunity for campers to have the Camp Hanover Experience during a different season. Youth currently in grades 5 through 12 graders are invited to join us for this winter getaway.
Like summer camp, Winter Camp is based on Camp Hanover's signature small-group camping  model where "Family Groups" of 5 or six boys, 5 or 6 girls, a male counselor and a female counselor spend their time playing, laughing, worshiping, singing, and growing closer to each other and God through primarily outside activities, including cookouts, hayrides, hikes, campfires, games and more — all with a winter twist!
Whether it's your first time at Camp Hanover or you're a summer camp veteran with a few seasons under your belt, Winter Camp promises to be a frost-filled time of fun, faith and fellowship!
Important Winter Camp Info
Winter Camp is December 28-30. Winter Camp begins on Wednesday, December 28 at 10 am and ends at 2:00pm on Friday, December 30. Campers enjoy two days and two nights at Camp Hanover, and stay in heated longhouses or heated cabins.
What's the cost for Winter Camp?  The fee for Winter Camp is $235, $250 or $265 — You choose whatever fee is most comfortable for your family. Regardless of which fee you choose to pay, every camper receives the same Camp Hanover experience. If you're curious, you can learn more about why we offer three different prices.
Weather at Winter Camp is Unpredictable. Winter Camp activities primarily take place outside. If the forecast calls for cold temps, be ready with warm clothes, a hat, gloves, scarf, maybe even some thermal underwear. If it becomes necessary to cancel Winter Camp due to severe winter weather, all campers will be notified and full refunds will be made. There is no alternate date for Winter Camp in the event of cancellation due to severe winter weather.
Will I Get To Do The Mudslide? The Mudslide is a Camp Hanover classic during Summer Camp. Winter Camp has a few has a few of its own traditions, but riding the Mudslide is not one of them. So what's a camper favorite at Winter Camp? Enjoying a mug of hot chocolate with other campers around the largest bonfire you've ever experienced.