2024 Confirmation Retreat
Come to Camp Hanover for a time of fellowship, fun, and faith at our Confirmation Retreat. Retreat leader Pastor Adam Bowling will guide participants in exploring the theme Imagine, based on Romans 12:9-21, during this exciting event.
Confirmation is not a graduation, but the commencement in a journey of adult faith. We will explore how you were created in the image of God, and how ALL people were made in God's image. What does this mean for our lives and our world? What do you imagine God desires for us, and for all humanity? How are we a part of that story? Come learn about the tools you have been given to "make earth a little bit more like heaven" each and every day.
Through keynotes, small group discussion, and time for recreation, youth participants will have the opportunity to interact with others going through the confirmation process.
This retreat is suitable for confirmation classes at any point in the process. Confirmation leader or church administer should register their group; only one person per church needs to register. Churches should bring at least one chaperone of each gender of youth they are bringing.
Your Retreat Leader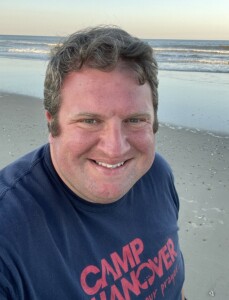 Rev. Adam Bowling (he/him/his) is pastor of First United Presbyterian Church of Dale City, VA, which is about 38 miles south of Washington D.C. He is married to Erin, a teacher, whom he met while working at Camp Hanover as a counselor in 2002. (He proposed to Erin on the old dock down at the camp lake.) They have four amazing children, ages 3 to 15. Adam loves camp, roller coasters, white water rafting, puns, musical theater, and traveling.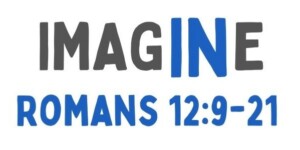 Event Details
Date: February 23-25, 2024
Youth groups should arrive by 7:00 p.m. Friday
Youth groups will depart Camp Hanover between 10:30 a.m. and 11:00 a.m.
Cost: $125 per person
Questions
For questions about the retreat, contact Doug Walters.