In 2023, Camp Hanover added two red-footed tortoises to our farm and garden area. Their names are Pesto and Tortellini.
During warm months, you can find them in a small enclosure near the goats. In cooler weather, we relocate them to one of our buildings so they can stay warm.
Here is more info about red-footed tortoises, from Smithsonian's National Zoo & Conservation Biology Institute:
The red-footed tortoise is found throughout South America and on the Caribbean islands of Trinidad and Barbados. They live in dry and wet forest areas, grasslands and the savanna. These long-lived tortoises have bright red, yellow or orange patches on their legs, tail and head. Male red-footed tortoises are larger than females and grow up to 13.5 inches long. Females average 11.25 inches long. Adult male tortoises can weigh up to 20 pounds. They frequently reach ages of 50 years or more.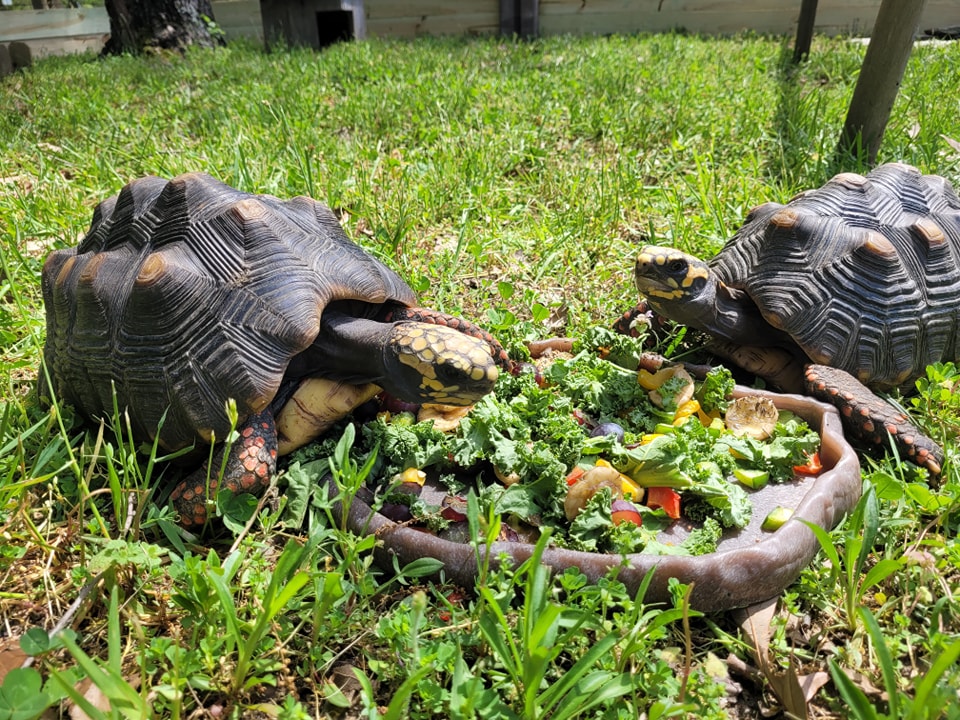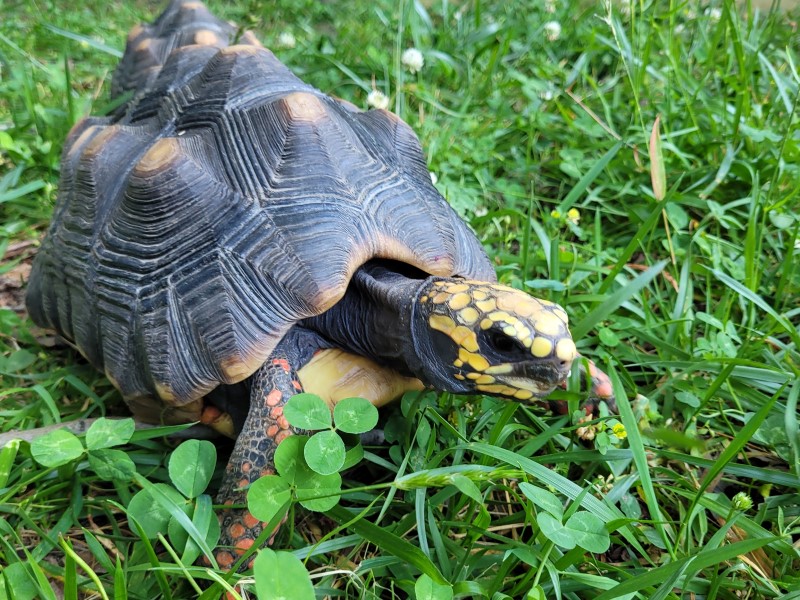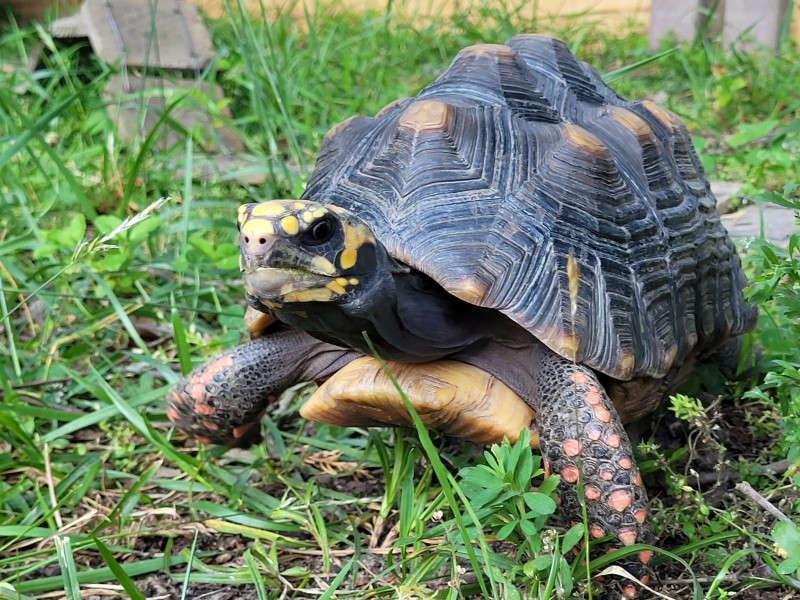 Learn about Camp Hanover's other animal friends
Meet them in person
Visitors of all ages enjoy interacting with our animal friends. But campers get to spend the most time with them. Find a summer session for your day or overnight camper. Or learn about our after-school camp, CHASE.