Pathfinders: Leaders In Training Camp
Become a servant leader! The Pathfinders program provides fulfilling service opportunities while helping young adults realize their gifts, calling, and direction. Pathfinders: Leaders In Training is a two-week program focusing on developing leadership skills and spiritual gifts. Pathfinders will help around camp, as well as have time to participate in favorite camp activities.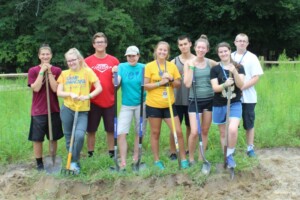 For Campers Entering Grades 11 & 12 This Fall
Pathfinders: Leaders In Training is for campers entering grades 11 through 12.
Cost
The camp fee for Pathfinders: Leaders In Training is $1,725. Thanks to the mission funding we receive from churches and individuals who value Camp Hanover's ministry, we can offer a partially subsidized rate of $1,350 and a fully subsidized rate of $975. You choose what rate is most comfortable for you. You can learn more about our flexible pricing here or call us at (804) 779-2811.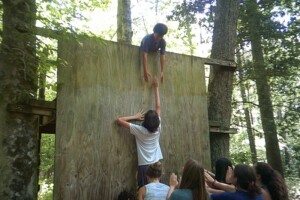 Interested in other types of summer camp programs?
Check out all of the Overnight Camps and Day Camps Camp Hanover offers this summer!