Help Name Our Newest Addition!
As we plan and develop our outdoor education curriculum for the GoodPastures program, camp staff and family members have a lot of good ideas for new creatures. We jokingly refer to those in agreement of a particular idea as a team– Team Alpaca, Team Pig, Team Chick. But yesterday, we all joined Team Goat as we added a new friend to our herd…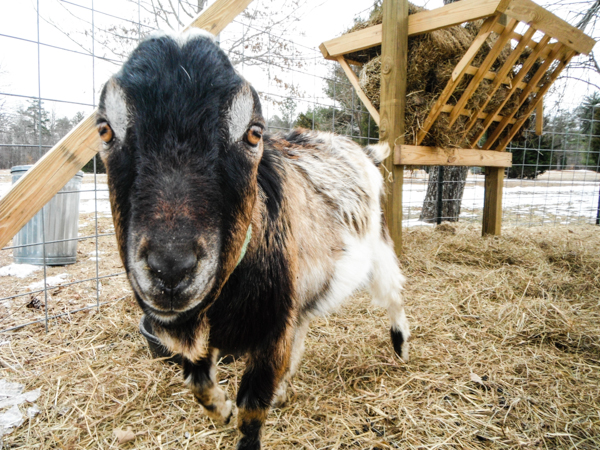 He's a very sweet and happy Lamancha buck who just turned one year old. We're looking forward to having baby goats as well as goat milk, cheese, and soap in the future.
We have a few ideas for names, but we want to invite you to join Team Goat by making some suggestions, too! Comment below or email colleen@camphanover.org.
We'll pick our favorite name, and everyone who makes a suggestion will be entered into a random drawing to win a free t-shirt featuring our awesome herd of goats. We'll announce his name next week!
What should we name the goat?
Leave your suggestion in the comments and you'll be entered into a drawing for a Camp Hanover Goat T-shirt.