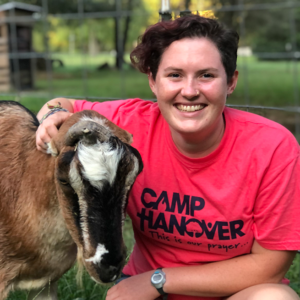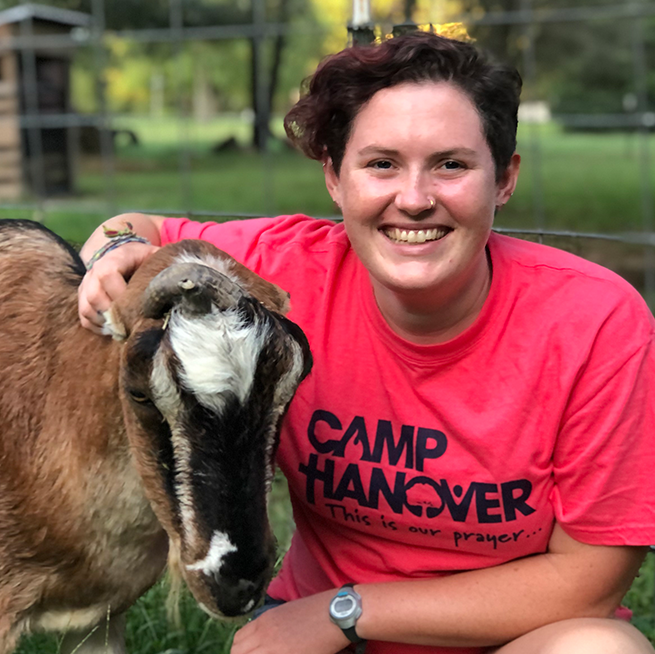 Camp Hanover is excited to introduce you to the newest member of the team! Please say "hello!" to Laura Haney, who began serving as the Associate Director of Outdoor Ministry earlier this month.
A graduate of Randolph-Macon College with a dual degree in Environmental Studies and Biology, Laura is a lifelong lover of nature and summer camps. Before following a call into camp ministry, Laura worked as an instructor in several outdoor education centers across the country, as well at as the National Aquarium in Baltimore, Maryland, developing curriculum and teaching students of all ages about the natural world.
A true servant leader, Laura spent a year in Tuscon, Arizona, re-building houses as a participant in the Presbyterian Church (USA) Young Adult Volunteer program before joining the year-round team at Camp Hanover. Most recently, Laura served as the Assistant Day Camp Director at Massanetta Springs Camp and Conference Center in Harrisonburg, Virginia.
Laura's first introduction to Camp Hanover came in 2017 when she served as an Environmental Education Intern. During the summers of 2018 and 2019 Laura excelled as a summer camp Unit Director. She quickly fell in love with the place and the mission, and is excited to be joining the Camp Hanover team once again.
As the Associate Director of Outdoor Ministry, Laura is responsible for The GoodPastures, Camp Hanover's Environmental Stewardship and Education program, and will work to inspire creation care among staff, campers, guests and other participants. She'll lead the development and implementation of a year-round, nature-based after-school program, as well as have the opportunity to design new environmental education programs, expand existing activities and program areas, and nurture partnerships with school groups, congregations and other organizations who seek to become more engaged in learning about and caring for the earth.
Laura is also the person who provides care for the multitude of critters who call Camp Hanover home — the ducks, chickens, goats, honeybees — just to name a few!
When asked about her new role, she shares, "This combines my love of the environment and caring for earth with my love for Camp.  My passion is giving everyone space to discover the outdoors. I am excited and looking forward to creating ways for people to connect with and explore the wonders of creation in Camp Hanover's 600-plus acres. It's my dream outdoor classroom!"