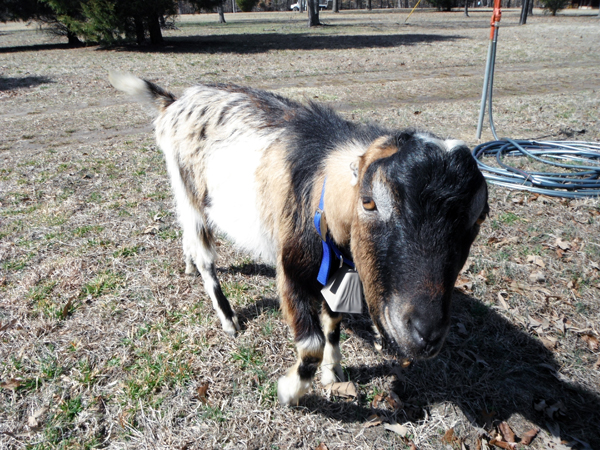 We received so many great name suggestions for the newest member of Team Goat, through the blog, Camp Hanover's facebook page, and email! Of the 61 suggestions, our favorite name was… Abraham.
In the Bible, Abraham's life is full of challenging adventures, but he remains faithful in God and becomes the father of many blessed nations. And, as one of the young residents of Camp Hanover so sweetly put it when he first met the new guy, "He's going to be the daddy goat!"
It's true! We acquired this strong and healthy (and cute!) purebred Lamancha buck from our friends at Blue Summer Moon Farm in Lanexa, Virginia in order to start a little goat family and a little goat dairy project as part of the GoodPastures program. Once bred, Daisy and Lily should be great dairy producers (Lily's mom was known to produce a gallon and a half a day!). We will use the milk to teach campers to make cheese,  soap and lotion.
We're "expecting" something exciting this summer…
It will be some time before we know for sure, but if nature cooperates with us, we will be welcoming our first round of kids to the herd in late July/early August. We're also hoping to hatch eggs in time for the first and last weeks of camp to make sure we have cute baby animals all for campers to enjoy, learn about, and care for all summer long! Keep an eye out for birth announcements and future naming contests!
Speaking of naming contests, the winner is…
For this naming contest, everyone who submitted a name was entered in a drawing to win a free t-shirt featuring our goats, which will be available this summer. Makenzie Gittman is our winner! Makenzie, we'll be in touch.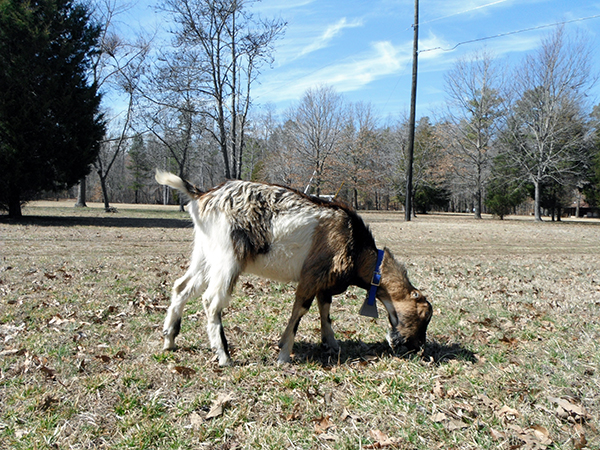 In the meantime, Abraham and the rest of the GoodPastures crew are enjoying the warmer temperatures, and getting excited for summer camp! Have you signed up yet for summer camp? There are a few spaces available, but they are filling up fast! Learn more about specific camps or check availability and register today!
Want to meet Abraham and the rest of the goats?
Camp Fun Day is Sunday, April 26
Camp Hanover's Camp Fun Day is a free, fun-filled day for all ages. Roast a marshmallow, sample some campfire cooking, take a hay ride, get your face painted, go paddling on the lake — these are just a few of the activities that you can enjoy! Camp Fun Day runs from 1pm to 6pm on Sunday April 26 and is a perfect opportunity to check out Camp Hanover, meet some of our board members and staff, and enjoy some fellowship in the outdoors. Bring a friend!