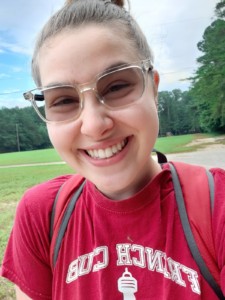 This summer certainly is a summer of new experiences for me. Though I've been going here for thirteen years, ten of them spent as a camper, there was and is so much I hadn't had the chance to do. I hiked parts of twelve trails on Saturday as part of our Hike-A-Thon, almost all trails I'd never been on before! I've learned to power wash, heard new camp songs, finally been able to tend to the garden, and have been able to be a part of the camp experience. When I'm on staff, I'm part of the kitchen, and so this summer is my adventure back into camp life for a little bit.
Camp is everything to me. I often think that, in a way, I grew up here. Though I was only a camper for a total of maybe twelve weeks, I still see this place as one of the most important and influential to my growth as an individual. Being here, you find family. The community I've found here is one that has changed my life, and will continue to do so. I am so blessed and grateful to have had the opportunity to come here for so many years.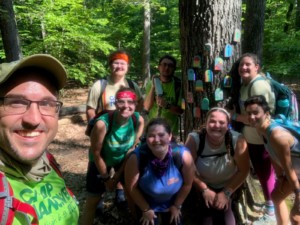 Being a part of the Isaiah 40 team has really allowed me to connect back to people I have spent whole summers with before – and I'm still learning new things about them. Part of staff orientation a couple years ago was spent learning about each other's love languages. If you're unfamiliar, there are five. They are as follows: quality time, words of affirmation, physical touch, acts of service, and receiving gifts. I highly value physical touch and quality time, and this summer has just given me that like never before. I have hugged everyone as much as I can (though there will always be more hugs), and have absolutely thrived in the time I spend with this group to learn and laugh and hear stories. They are all such beautiful, wonderful people. My heart aches for all those I cannot hug and appreciate this summer, but I know that when it is safe, when we can all be together again, I will be right there by their side.
I love how life is always about growing and changing and becoming new, and I'd like to think that I, too, am growing along with it, as I should. I love that I am not the same as I was yesterday, and I love that I will be different tomorrow. We each get so many moments in life to choose 'yes' or 'no', 'right' or 'left', 'today' or 'tomorrow', and though they might be little decisions, they still shape the day, the week, even the year.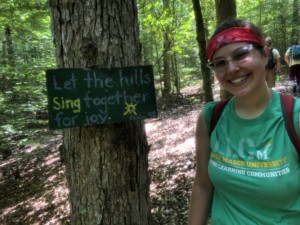 My decision to come here this summer has shaped my year, perhaps even the next few years. I don't know what is to come, and that's okay, but I know I've had this time with the people I love, in a place I cherish, and that has strengthened me and will help me through each new curve life has to give.
May God give you strength of heart and calmness of mind to follow those choices, and find the goodness in this life. I hope that even within these new and sometimes scary experiences, we all can find a way to love and appreciate all we see around us. And of course, don't forget to love and be gentle with yourself. You are one incredible human being.