Nail & Sail: A Different Kind of Summer Camp Experience.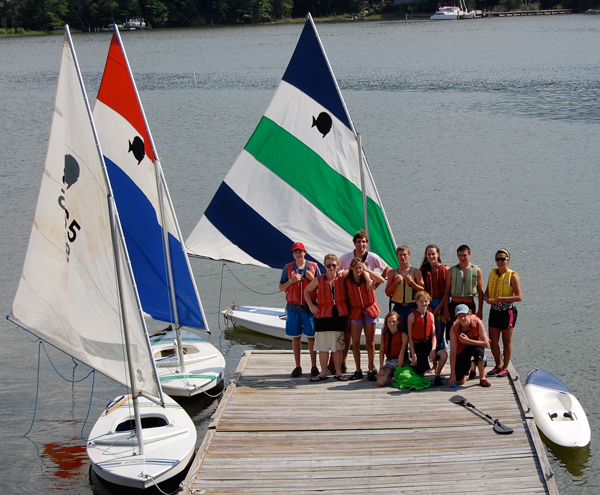 The words "summer camp" typically conjure images of hiking in the woods, making arts and crafts projects, trying your hand at archery, sleeping in rustic cabins, and singing songs around a campfire. At Camp Hanover's Nail and Sail, you'll do some of these things, but you'll also get a much different camp experience!
For over 20 years Nail and Sail has allowed high school students with a heart for service to make an impact on the lives of others, while having a great time doing so!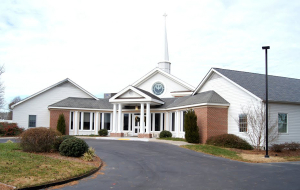 After a night at camp, participants entering grades 9-12 will head up to the Northern Neck where they will spend most of their week at St. Andrews Presbyterian Church in Kilmarnock, Va. This will be their home base from which they will head out for work projects (the "Nail" piece) and sailing lessons (the "Sail" piece). At the end of the week they'll head back to camp with new friends and a sense of accomplishment.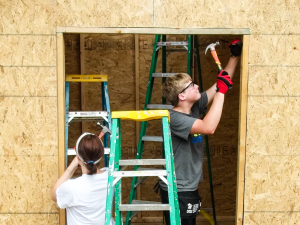 Among the many projects completed over the years, Nail and Sail participants have repaired roofs, built sailboat racks, and built a utility shed for Habitat for Humanity. While mainly there to help others, this program has shown benefits to the participants.
One past camper said "I have always been interested in mission work, but this trip definitely reinforced my want to do even more for people in need and to serve them. Christ is calling me to do mission work when I go home."
When the work portion of the day is over, it's time to play! Sailing lessons, cookouts, swimming, and games are just some of the ways we'll spend the afternoon and evenings. Camp Hanover counselors will also lead daily devotions to help campers grow in their faith. It all adds up to a great week that will leave participants with a sense of accomplishment!
Camp Session Details
Nail & Sail
This camp is for campers entering grades: 9, 10, 11, 12
Camp Fee: $495 | $580 | $670 Why are there 3 prices?
Surely Christ knew the joy of construction and the peacefulness of sailing. Nail & Sail is a mission trip / work camp built on these foundations. Practice servant leadership as you spend time in Kilmarnock working hard, building friendships, worshipping in community and learning to sail.
7 days, Sunday – Sunday
Sessions offered during the summer: 1 Session dates: 6/21 – 6/28
[fusion_builder_container hundred_percent="yes" overflow="visible"][fusion_builder_row][fusion_builder_column type="1_1″ background_position="left top" background_color="" border_size="" border_color="" border_style="solid" spacing="yes" background_image="" background_repeat="no-repeat" padding="" margin_top="0px" margin_bottom="0px" class="" id="" animation_type="" animation_speed="0.3″ animation_direction="left" hide_on_mobile="no" center_content="no" min_height="none"][fusion_button link="https://www.camphanover.org/register/" color="custom" size="medium" type="" shape="" target="_self" title="" gradient_colors="orangered|" gradient_hover_colors="#8cc23e|" accent_color="" accent_hover_color="" bevel_color="" border_width="0px" shadow="" icon="" icon_divider="yes" icon_position="left" modal="" animation_type="0″ animation_direction="down" animation_speed="0.1″ alignment="" class="" id="summer-register-button"]Register Now[/fusion_button]
[/fusion_builder_column][/fusion_builder_row][/fusion_builder_container]