Schedule of Events



Visit the Camp Hanover Facebook Page for Livestreams and Updates
6am – LIVE with Harry, Laura & Doug
8am – Bobby James Kicks Off The #GreatCampGive
9am – The Doug & Colleen Show: Part 1
10am –  Meet the Goats with Laura
11am – Bobby James Looks Back
12pm – Gratitude Update
1pm – Silly Songs with Sayde, Aranza, and Hannah
2pm – Dedication of the Camp Bell
3pm – How To Cook Cindy's Famous Camp Hanover Rolls
4pm – Summer Camp Slide Show
5pm – The Doug & Colleen Show: Part 2
6pm – Three Cheers for Bobby James! Congrats on 38+ Years of Service!
7:30pm – Campfires Around The World
8:30pm – Chicken Bedtime With Laura
9:30pm – Summer Camp Slide Show

10:30pm – Gratitude Update
11:30pm – Night Sounds at the Lake
12am – Goodnight!
Why the GreatCampGive Now?
We've Got Work To Do…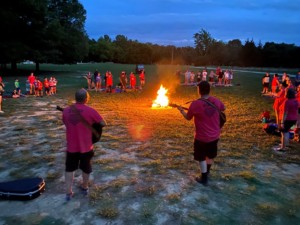 "Summer Camp" doesn't end when the last camper heads home in August. The clock resets. The countdown to Summer 2022 is already ticking. To make camp happen tomorrow, we've got work to do now.
Cabin Three (the one right next to Wise Lodge on the left) needs to be repaired and renovated. Severe erosion has undercut the cabin's foundation on left side.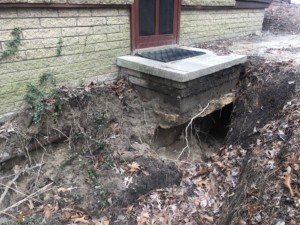 The bathrooms in the cabin are outdated, cramped, and unfriendly toward people with mobility issues. It's time to make the cabin welcoming, accessible, and comfortable for everyone one.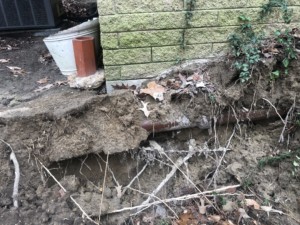 Facing a virus that just won't quit, head on
The challenges of the pandemic are still with us. The resulting financial impact on Camp continues to be significant. Normally, Camp Hanover generates approximately $100,000 in revenue from lodging and food service fees for retreats and other events during September – May when Summer Camp is not in session. As the Delta variant rages, people remain reluctant to gather indoors in larger groups or stay overnight in spaces shared with others outside their household. Few have been ready to use longhouses and lodges for retreats and events.
Despite the challenges, Camp Hanover continues to find creative, powerful ways to push forward, through new events and adapting old favorites, in order to live out its mission to be a place apart for renewal and growth in an environment of Christian hospitality. 
THE BIG GOAL: Raise $100,000 In 1 DAY
We're gonna attempt to raise $100,000 in 18 hours. Starting at 6am on Thursday, September 30 and continuing to midnight, we're encouraging everyone to join together to meet the challenge. It's ambitious, exciting, and doable… with YOUR help!
$50,000 IN MATCHING FUNDS
ARE AVAILABLE!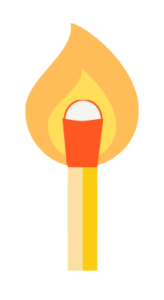 This means when You donate,
Your Gift DOUBLES!
Every Gift of Every Size Makes a DIFFERENCE!
Several generous donors have come forward to offer $50,000 in Matching Funds. Meaning every donation gets DOUBLED. Your $10 gift is matched to become a $20 gift. When you give $100, your donation becomes $200.
The matching funds will be unlocked as milestones are reached during the #GreatCampGive. Upon receiving the first $10,000 in donations, the total raised for Camp Hanover will JUMP to $20,000. When the amount of gifts received reaches $30,000 the total CLIMBS by another $10,000 to $40,000. As each milestone is reached another $10,000 gets added to the total amount raised for Camp Hanover.  
Throughout the #GreatCampGive we hope to have a lot of fun, embracing camp traditions and laughing along with one another, through various challenges, activities and other online shenanigans. One special activity in the works is "Campfires Around the World" where we can all connect, at least virtually, around the campfire, give thanks to God and celebrate this wonderful place.
Together, we can continue to build community and connection through Camp, for those who need it most. Together we can "light the fire." We can make "Camp" happen. In our hearts, even apart.
How To Particpate:
Wherever you are, find a place to safely have a campfire. Maybe in firepit in your yard or in a fireplace. You could also make a flashlight fire, or simply light a candle.
When you light your fire, remember to kneel always, and give thanks to God for the many gifts and blessings you have received. If you want to use the poem traditionally shared around the Camp Hanover Campfire, the words are below.
Wear your favorite Camp Hanover T-Shirt.
Share pictures or video of your campfire on Social Media. Include the hashtags #CampHanover, #GreatCampGive, and #CampfiresAroundTheWorld because that will make it easier for folks to see your campfire.
Join the Camp Hanover livestream on ZOOM or on Facebook at 7:30pm. To participate on ZOOM, please sign up ahead of time.
Kneel Always…
Kneel always when you light a fire,
Kneel reverently and thankful be
for Gods unfailing charity,
And on the ascending flame inspire,
a little prayer which shall up bare
The incense of your thankfulness,
for the sweet grace of warmth and light
for here again is sacrifice for your delight.
Kneel always when you light a fire,
Kneel reverently and thankful be
for Gods unfailing charity.
Sharing the words above as you kneel and light your campfire are a Camp Hanover tradition. They come from "The Sacrament of Fire" by John Oxenham. You can find the complete poem below.
The Sacrament of Fire by John Oxenham
Kneel always when you light a fire!
Kneel reverently, and thankful be
For God's unfailing charity,
And on the ascending flame inspire
A little prayer, that shall upbear
The incense of your thankfulness
For this sweet grace
Of warmth and light!
For here again is sacrifice
For your delight.
Within the wood,
That lived a joyous life
Through sunny days and rainy days
And winter storms and strife; —
Within the peat,
That drank the moorland sweet
Of bracken, whin, and sweet bell-heather,
And all the joy of gold gorse feather
Flaming like Love in wintriest weather, —
While snug below, in sun and snow,
Peat heard the beat of the padding feet
Of foal and dam, and ewe and lamb,
And the stamp of old bell-wether; —
Within the coal,
Where forests lie entombed,
Oak, elm, and chestnut, beech, and red pine bole, —
God shrined His sunshine, and enwombed
For you these stores of light and heat,
Your life-joys to complete.
These all have died that you might live;
Yours now the high prerogative
To loose their long captivities, —
To give them new sweet span of life
And fresh activities.
Kneel always when you light a fire!
Kneel reverently,
And grateful be
To God for His unfailing charity!